My little one's current favorite story is
the Tale of Peter Rabbit by Beatrix Potter
. We've been reading it for the past weeks and she never seem to get tired of it. Before her morning nap, I would read it to her and she would interrupt me with her own interpretation of the images of the book. I think we have another version of this story.
Here it goes:
"Mama bag."
"Mouse run." (My little one thinks the bunny is a mouse.)
"Mouse eat. Bird."
"Mouse run."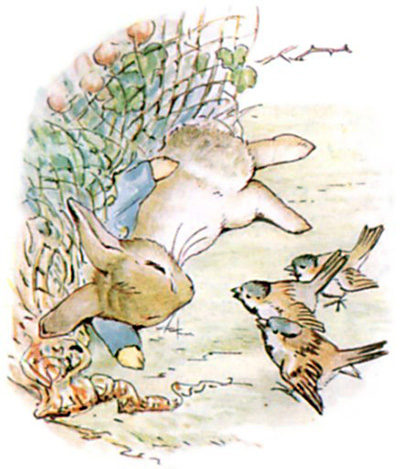 "Mama (referring to me), boom."
"Uh-oh."
"Mouse. Bird. Tweet. Tweet."
"Mouse hide."
"Kah- kah." , while touching her chest. (It means she's scared)
"Hmmmm.", while smelling the flowers.
"Cat. Meow."
"Mama cook."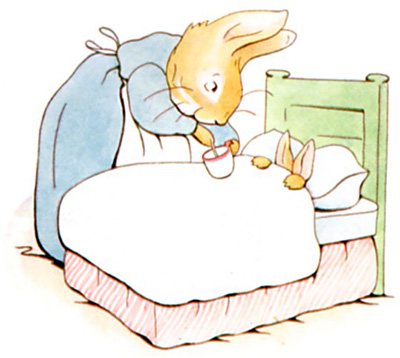 "Sleep na."
It's so amazing that she can already understand pictures and make her own story.